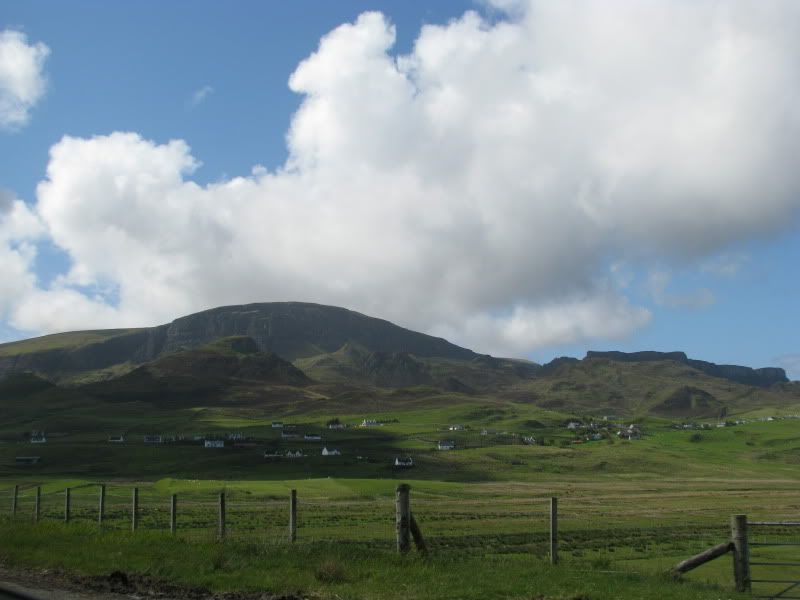 Image by C London
Day Four

The rain sputters against the slate of my cottage roof gurgling in the downspout. It has been light since three a.m. Days here on Skye never really end as the summer solstice approaches. Light streaks from the horizon even at midnight. I pull in a lungful of rain-scrubbed air allowing my mind to float where it may. The past year and a half I have lost my family. Two to death, one to disease, my family of origin have moved on leaving me the sole survivor. As I have tended to the needs of my father's Parkinsons and its repercussions and seen to two memorial services my writing has been savior and challenge.
Nowhere in life have I found the total emersion possible when deep into the spinning of a tale. Hours pass without notice, journeys of thousands of miles take seconds and the unfolding of character and plot happens as though by proxy. I am not the first author to say she feels a conduit to some greater power. It has been through this mysterious force that I have produced stories that mirror some of my own life but also explore feelings and meaning never imagined. There have been times when the well is dry and the only thing to replenish it is time away from the mundane. Now is one of those times.
My next undertaking has been steeping for over a year now. The initial idea of writing a story about the Inner Hebrides of Scotland occurred when my long time friend invited me to sail on the paddle steamer Waverley down the Clyde river from Glasgow and out into these rugged remote Isles Of The Sea.
Image by C London
The last of a breed of steam powered oceangoing vessels, the Waverley is the pride of Scotland and a dream of days past when it was the journey that was the goal, not the destination.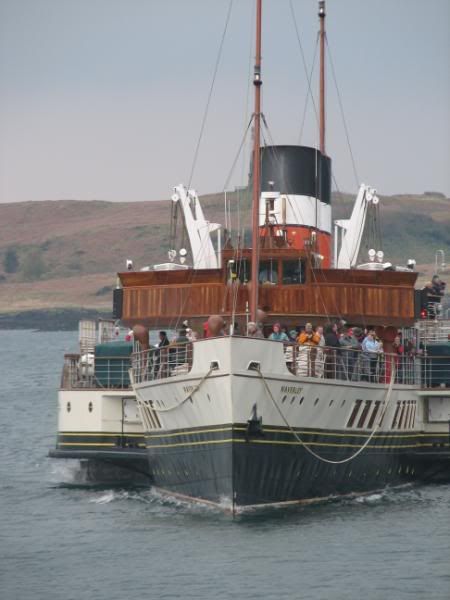 Image by C London
May 2008 we set sail for a week landing in various ports around the inner islands. The isle of Iona, burial place of many Norse and Scot kings profoundly moved me with its ancient cemetery and stone walled monastery.
Image By C London
Weather kept us at bay from accessing the largest of the chain—Skye. I vowed to return to see what is and has been an inspiration for musicians artists and writers alike. A story was developing in my mind but it needed time to percolate.
Writing about a visit to the beautiful sister isle of Capri off the coast of Naples (now- Leap Of Faith-2010 release), I allowed this Scottish tale to linger in the recesses of my mind, A submission call from Phaze for stories set in large urban centers further detoured my Scot tale. Limited to a couple chapters, the story of a Seattle woman fleeing an abusive marriage taking refugee in her late grandmother's Scot cottage by the sea continued to be mired in mist. The only thing I did realize was that this story was actually three and as such would require three books to do justice. The hero is descendent of the clan MacLeod, she of the MacDonalds. Anyone acquainted with the Isle of Skye knows this to be the Scot version of the Capulets and Montagues, the Hatfields and the McCoys. The first book would be set in 1990, the second visiting 1746 and the ancestors of the first, the third in 2012 as the daughter of book one's heroine comes of age. (Working titles: Isles Of The Sea, Of Sword and Sea,Land of the Sea)
Meanwhile I have two manuscripts making the rounds at various houses, sold one more (Before You Say Goodbye) as part of the Urban Phaze series
Book cover By Alessia Brio
and my Italian tale, Leap of Faith, set for 2010 release. Who would wonder that my mind is cluttered and in need of a dose of real setting to move the Scottish trilogy so long mired in family demands and life changes?
So here I am—exploring the misty isle of Skye. At long last Dad is living in a loving assisted care and I have the freedom to travel again. Truly blessed by means and with an internal drive that won't allow me rest, I have finally discovered what I was meant to do. My blogs sharing these research travels with my readers are but prescience to the stories yet to come. Feedback from said let me know I am on the right path. In what other job can you lose yourself in a world of subconscious design, create something from nothing and leave it within the pages of a book for those now and eyes yet unborn?
As the Scots would say—it's 'pairfect'.
***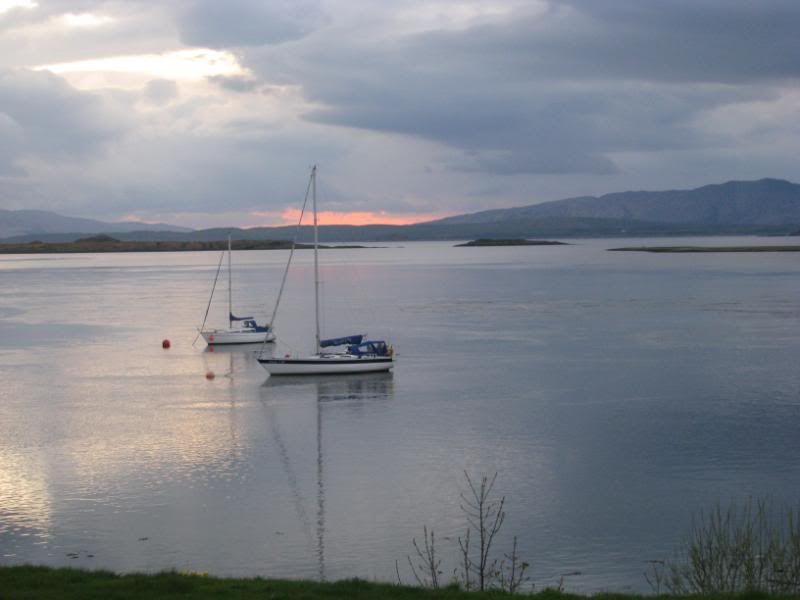 Image By C London