Once in awhile even those of us who have chosen careers that keep us in solitude most of our working lives chance upon the opportunity to stretch our introvert wings and play at being outgoing. One such occasion presented itself as a possibility over six months ago when I received an e-mail asking me if I'd be interested in participating in a Romance Author's panel. The modern edifice that is Cerritos Public Library was to hold a Tea. Friends of the library and other avid readers were invited to come and hear five authors talk about what it's like to be, well…us.
Image By C London
From left to right: Kaitlin O'Riley (www.kaitlinoriley.com), Georgie Lee (www.georgie-lee.com), Christine London (www.christinelondon.com), Karen Michelle Nutt (www.kmnbooks.com), Kelley Heckart (www.kelleyheckart.com)
Strange as it may seem to me, evidently there are folks, lots of them, which are fascinated by the creative process that is fiction writing. On Saturday afternoon seventy two well dressed and elegantly coiffed women and , yes, men, made their way into the Skyline Room atop the modern elegance that is Cerritos Library. The carpeted room mirrored the sophistication of the nicest convention hall. Tables covered in linens, sprinkled with rose petals and decorated with porcelain and sprays of lovely fresh flowers, one might have thought they were caught up in a celebration of British 'High Tea".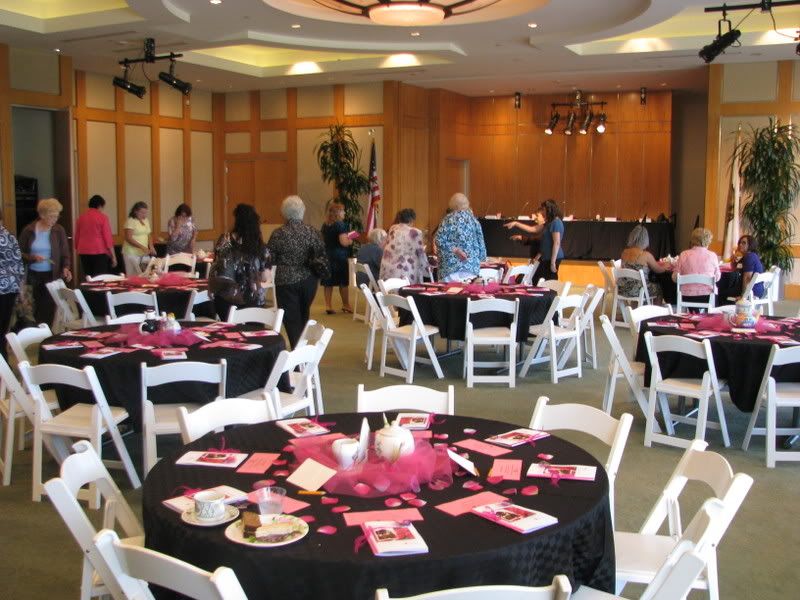 Image By C London
Long stands of finger sandwiches, scones, biscuits and other sweets flanked the rear of the room. Author book signing tables under the picture windows overlooking the city at the side and a likewise linened table on the stage at the front were all carefully set. Much like a press conference, we were miced and spotlighted for all to see as they enjoyed their repast and the company of likeminded individuals.
Head librarian poised at the front table we were introduced by two other members of the staff with fanfare and applause.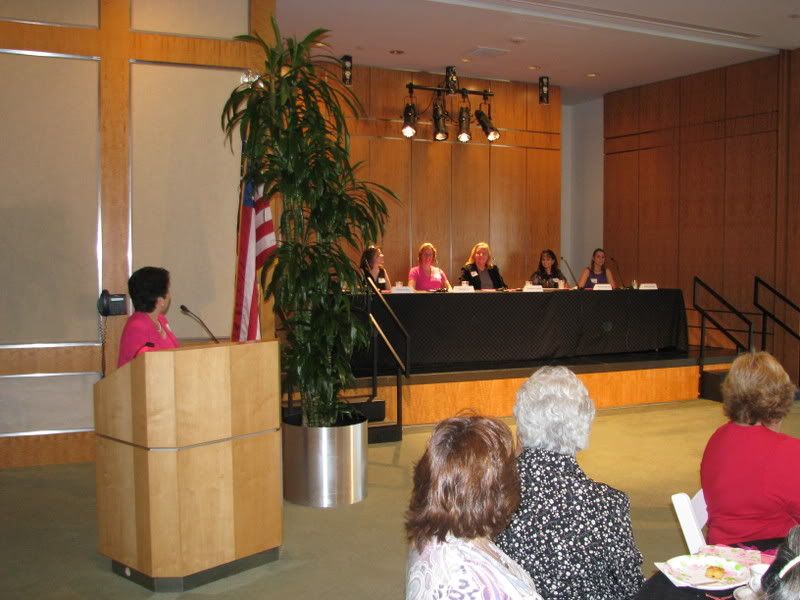 Image By C London
I have attended any number of film related interview events; this was very much the same with the exception of our needs and comfort as authors seemed to be even more highly prized and attend to than that of celebs.
Yes Virginia, there really is a Santa Claus. Christmas came very early this year for we five. Never in my imaginings would I have thought such fuss would be made over word pundits of the romantic persuasion. The audience listened in rapt attention as we covered all things authorly such as where we come up with plot ideas, how we research the details, what has been our experience with submitting to publishing houses, the storylines we are presently working on, what sub genres are most popular and why even the big print houses are seeing the 'writing on the wall' as electronic books nip at their heels.
Talk complete, I made my way toward the singing table, stopped numerous times by people asking questions and complimenting me on my skill as a moderator. Maybe those years spent educating and entertaining five year olds as a kindergarten teacher were not all wasted on the young. Seems my animated delivery style and occasional dry wit sells. I have even been invited to coffee to share more stories of my travels, research and attendance at celeb events. Maybe there's a future in presenting workshops at writer's conventions and the odd speaking engagement. It warms the cockles of my author's heart to know there is still people out there that love to read. These folks know the magic inherent in a book that is not possible on a stage or in film…imagination. Each reader is allowed, neigh encouraged, constructing his or her own world around the framework we author's present. Just ask anyone who has ever read the Harry Potter series before seeing the films. He or she will tell you they had their own personal image of each character and fantastic setting. There simply is no substitute for what the human mind can construe. It is through the magical combination of author's words and readers imagination that worlds are built, battles fought and love won; each time personal to that individual.
Just another ordinary miracle today.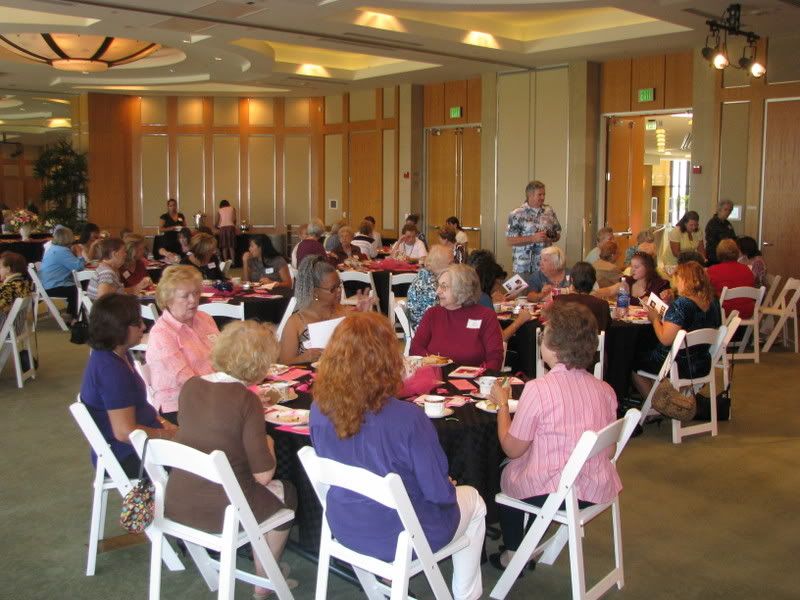 Image By C London
P.S. If you missed me in Cerritos, you can catch me this Sunday (September 28th) at the West Hollywood Bookfaire, Booth E44, 647 N San Vicente Blvd West Hollywood, CA 90069 10 am to 6 pm. It's Free! Find out more at: http://www.westhollywoodbookfair.org/