Image by C London
Image by C London
The elite of the Electronic Publishing world gathered at the MonteLago Village Resort at Lake Las Vegas, Nevada last weekend to network, attend workshops and present the best with the equivalent of an Academy Award for books…the "Eppie".
Publishers, editors, literary agents and authors mingled sharing the triumphs and struggles of the last year as well as learning new twists on such things as internet promo, characterization, the anatomy of a scene, what to do and not to do to get and keep an agent and effective self editing. Publisher's panel allowed authors to pick the brains of those folks we only 'see' on an e-mail screen. Nightime gatherings encouraged us to let our hair down a bit and just relax in the company of those who know both the challenges and rewards of our industry.
Image by C London
Christine prepares for the Eppie Banquet
Webmistress/digital artist and authoress ALex Kent (aka Niki Chanel) accompanied me. Her support and creative talents not only make me look my best, they inspire me to keep moving forward even when the path is steep and rocky.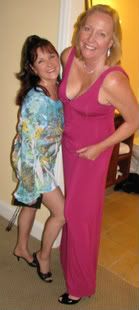 Alex/Niki and Christine Image by C London
Location of the recent Andrea Bocelli "Under The Desert Sky" concert/dvd, this Tuscan influenced resort was the perfect backdrop.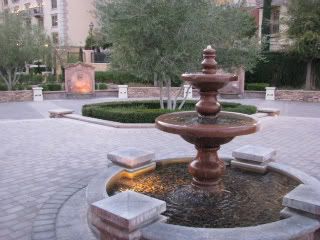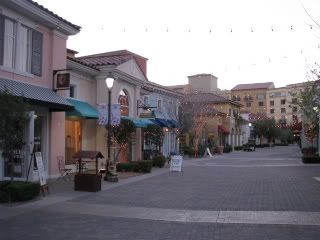 Images by C London