Saturday morning the refurbished Aero Theatre in Santa Monica came to life with fans, producers, directors, actors and other industry professionals. It was all about movies; getting behind the scenes of some films that don't necessarily get the limelight they deserve. From the 'horse's mouth' those in attendance heard stories of struggle and triumph from the people who fight in the trenches of Hollywood daily to bring quality entertainment to the screen.
Dollars, Euros and Pounds are tight everywhere, film no exception. It takes lots of networking, schmoozing, convincing, cajoling and attracting the best actors possible to draw enough funding to produce a film. The making seems to be the easy part, if you can call rollerblading behind your sprinting star to get him on film in a foot chase, getting the substantial knee of Gerard Butler punted into your eye nearly knocking you unconscious, or sending your stuntman to the hospital after your star has planted his head into an unforeseen pane of glass easy. Distribution? Another marathon of grace and nerves of steel.
The weekend began with the presentation of some short films by up and coming film makers. Marques Pardue, Paul Winston, Eric Egan sat on the panel discussing their short Shattered Allegiance about skinhead gang violence and the humanity inherent in us all.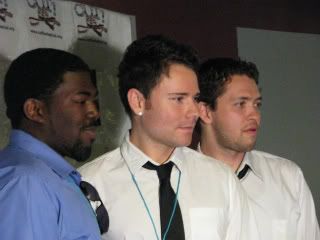 Image by C London
Q&A focusing on the impact of comics on film today followed presentation of the launch of the graphic-novelesque Code Name Zeus. Documentarian Nick Bicanic returned too speak of his road to notoriety and acceptance.

Image by C London
Ted Collins and Andy Cowen presented their short Knocked Down about a funny little man trying to make a career in, you guessed it—the movies.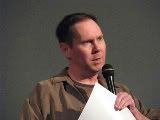 Image by C London
The hit of the shorts was the 2001 take off of an old joke told in the French foreign legion about what lonely soldiers in the desert do to keep themselves sane. Jewel Of The Sahara stars the now famous Gerard Butler in what amounts to a silly romp showing early indications of his ability to poke fun at himself and do nearly anything for the gag. Director Ariel Vromen spoke after the screening ansering fan questions.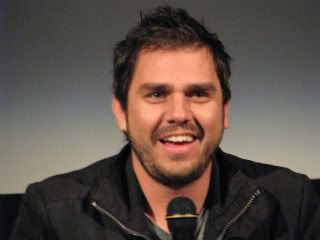 Image by C London
Actor Zack Ward showed us a clip from the upcoming thrilled/horror film, Devil's Tomb.

Image by C London
Jason Connery and Mark Ryan did an 'actor's cut' voice over of an old episode of the camp Robin Of Sherwood television series still shown worldwide. Definite seeds of Zena and Hercules can be seen in this twenty five year old take on the English anti hero.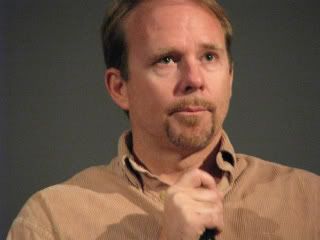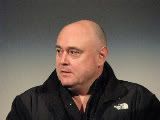 Images by C London
The night was concluded with Sony Studios premiere showing of the thriller Poker Club. The entire cast and crew were on hand. Writer/producer/star Johnathon Schauch led a fascinating discussion of the challenges in filming the story based on a novel ending in a unexpected twist a product of his fertile mind.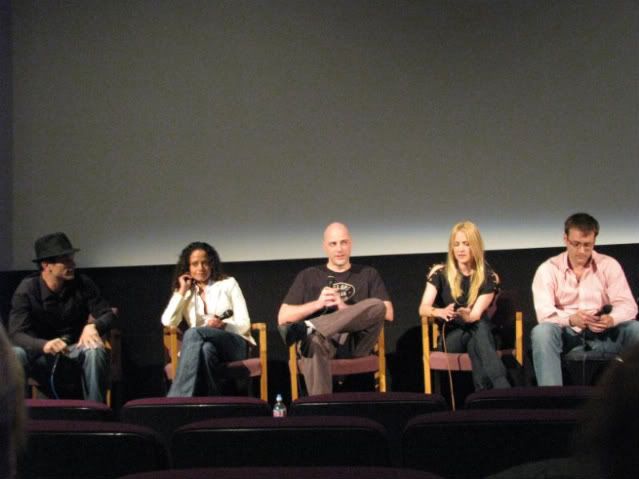 Image by C London
Sunday was Neveldine/Taylor day as their brilliant action film Crank was screened, the dynamic duo of writer/directors entertaining the audience with their recollections of the process as the film unfolded.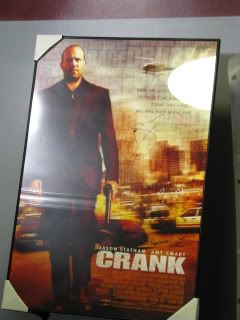 Image of poster by C London
Disclosures of their upcoming Sept 4th action/thriller/scifi release, Game, sent the fans into waves of chuckles as director Brian Taylorrevealed a touching story about the rough and tumble star, Gerard Butler and his little pug, Lolita.
[youtube http://www.youtube.com/watch?v=bpdfjtZno-w&hl=en&fs=1]
Many thanks for all the hard work of the organizers. The designated charity DSALA (Downs Syndrome Association of Los Angeles) will benefit greatly from the tireless efforts of Linda Judd, Dayna Linton, Missy Blum, Stephanie Hendricks and countless other supporters.