… for being such amazing hosts. Never ceasing to be touched by the manner in which the British people take me under their wing and nurture my understanding of their island, I forever look forward to my next return.
From walking the South Bank of London with friends, to attending Parliament's questioning of the Prime minister to the amazing way the Brits display their pride and love for the place they live, I am the richer for this early summer's experience.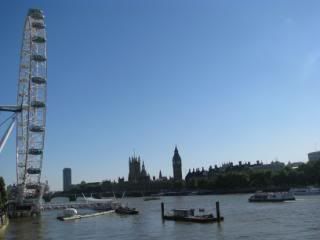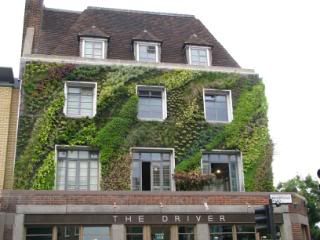 Images By C London
Living garden planted and tended on the side of a building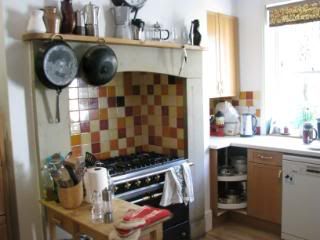 Image By C London
One of my host's very Brit kitchen—lovely
Never in my wildest imaginings could I have seen myself sitting on the patio that hugs the Thames outside Parliament in eighty degree sunshine sipping on a fruity Pims beverage listening to a very dedicated and inspiring Member Of Parliament tell me of her most recent efforts to gain more equality through legislation for all her people. Adjourning into the House of Common's wood paneled lunchroom, tuxedoed waiters serving delicious gourmet fare (expelling the wife's tale that there is no good food in England); it was as if in a dream that I basked in the ancient climate of democracy.
I am eternally in the debt of the people who are at the root of our language and culture. They continue to prove why our bond is so strong and my draw to write about them and their country to be so right.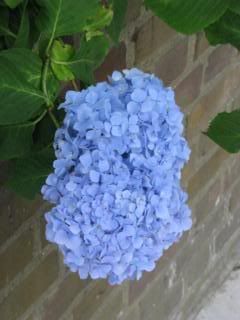 Images By C London