Venice can have many moods, some not friendly to the casual traveler. Some are the most amazing of fantasy worlds.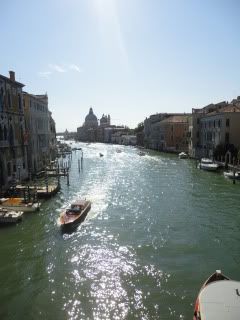 All images in this blog by C London
I have been there when it is freezing cold winter with fog to sticky humid hot summer.
This July my visit could not have been better.
The discovery of a lovingly run B&B, Ca Centopietre (Dorsoduro, 1198 Campiello, Centopietre, Venezia, Italia www.centopietre-venice.net) that was a great value,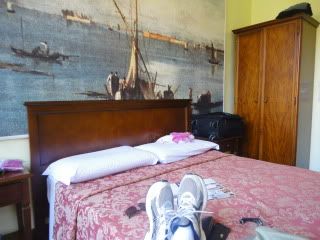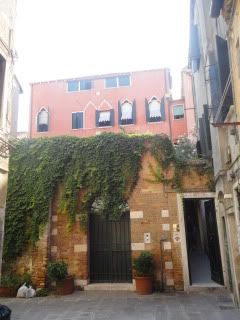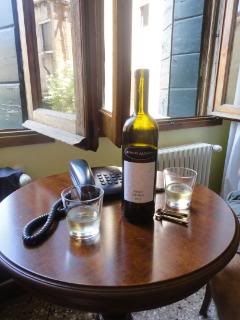 coupled with amazingly comfortable weather for mid-summer and the EU influenced clean, contributed to a very pleasant stay.
Years ago, and this is a generalization of course, the less developed European countries (usually meaning the southern ones) were much more run down, with poor infrastructure and what most modern travelers might consider sub standard amenities. Since the formation of the European Union (EU) standards have risen the level and expectations (as have prices) making travel in these southern countries much easier, if more dear.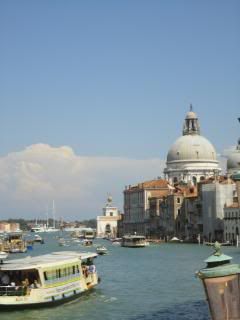 Hotels are cleaner, have hair dryers, (most) air conditioning, (many have) lifts and double glazed windows to keep out noise. In Venice noise is certainly NOT the problem. No gas powered vehicles are allowed on the island's streets. This is what lends to the fantasy.
Sleeping at night is in blissful silence. Morning noise is nothing more than the occasional voice, clank of spoon against dish, or whisper of wind through the curtains at your window.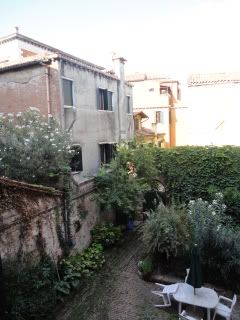 This is what living was before all our modern modes of transport.
Enjoying a glass of wine with a neighbour practicing oboe as background accompaniment, or the hum of a family chatting around the table, is a pleasure hard to describe after living in a automobile/scooter/bus shrouded reality.
Gondoliers punt along tranquil narrow canals and the grand teaming major waterways.
>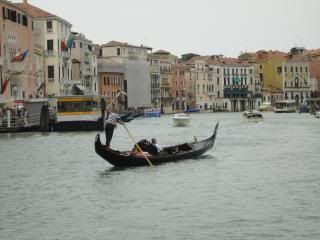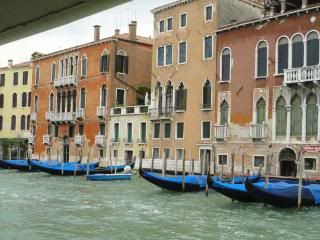 Texting while 'driving' has a whole other bent.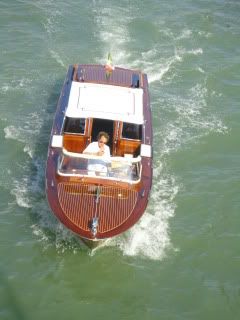 The tides sometimes force citizens to change their path as flooding is not uncommon as the city continues to settle. But the Venetians are a hardy and tenacious bunch.
They paint their building the most marvelous colours.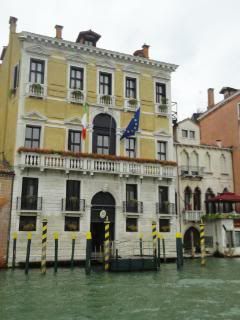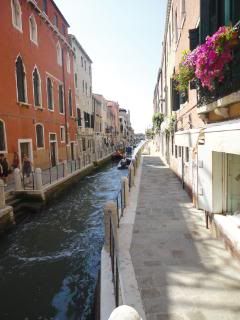 Papier-Mâché hand painted masks decorate and allure.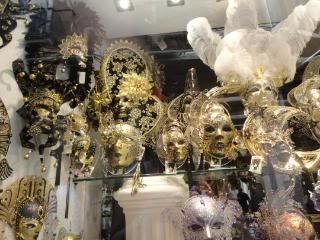 Brilliant glass jewelry and more practical items wink from behind shop windows.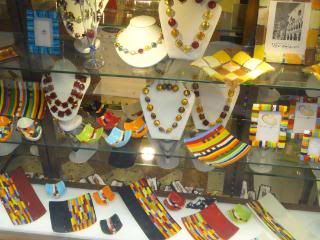 Lovers marry and celebrate,
artists display their dreams,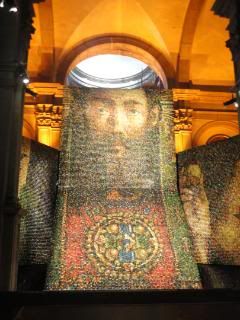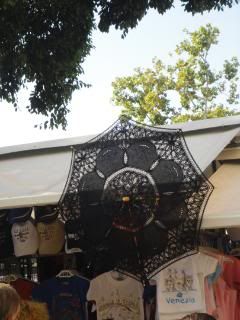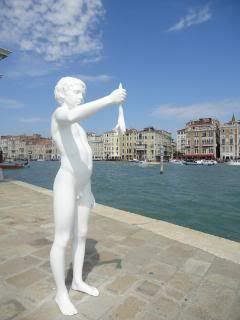 beautiful architectural touches are incorporate into even the simplest of buildings,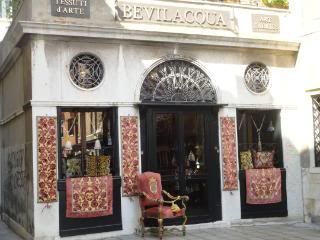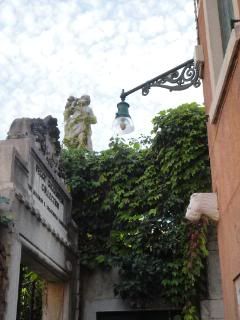 churches are cool respite from the cobble-stoned streets,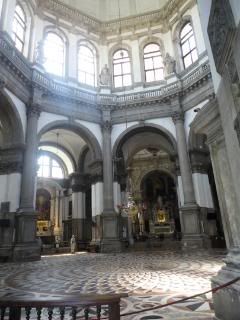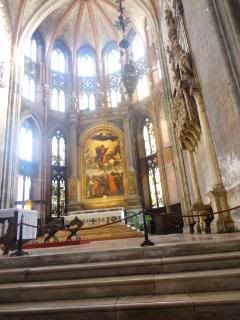 old men fish,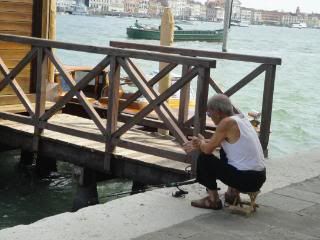 billowing gelato tempts,
sidewalk cafes are alive with customers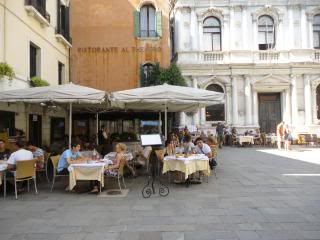 and hidden restaurants serve some of the best pasta in the world.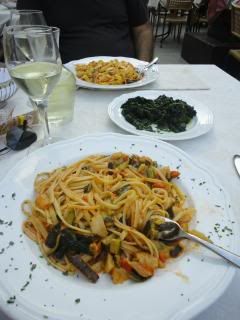 As the night swallows the colours of the day and the moon gilds the water in silvery light, I pause to wonder at the magic such an ancient city can cast.