Day Three
First release slated for June of 2007, I forged on writing and rewriting. My first manuscript and story of my heart (Soul In His Eyes) was making real strides forward in edits. Readers were in tears one chapter and chuckling at the so human faux pas in the next. It was time to resubmit.
Approaching the publisher of my first novel, Sunninghill Snow, I expected they might find the story too tame for their spicy line of romance. Much to my delight, they accepted it almost immediately for contract. I would be going to my first writer's convention with two contracted works in my career stable.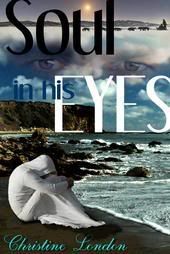 Book Cover By Alex Kent
Dallas was sultry in July of 2007. Romance Writers of America's convention is attended by over two thousand authors, aspiring authors, publishers, editors and agents yearly.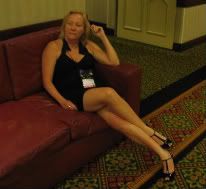 Image By C London
With a now successful blog being followed by hundreds of readers and a just released electronic book, I felt pretty good about attending workshops and editor/agent appointments. What else to do but blog about the rock stars of the publishing world? My writing about the people and topics of the convention was well received by attendees and those unable to make it to Texas that year.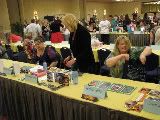 Image by C London
A couple of manuscript requests for my Shadows Steal The Light left me on a positive note thinking the time and money well spent.
There is nothing like meeting the people of the industry face to face to garner an impression on both ends. The experience was a bit overwhelming as the Romantic Times Convention had been a few months earlier in Pittsburgh. Unlike RT, RWA nationals was solely focused on the professional. The readers that attend the RT yearly convention were not present at RWA allowing total concentration on professional growth. Both conventions were invaluable.
Returning home, I sent Shadows Steal the Light to those requested and others I had ascertained as good fits. My critique partner whom I met on My Space (thank you the power of the blog) had found a new small print publisher with a very exciting leaning toward the author. This new house wanted to put the author first and grow careers They touted the need for light to be shed on new voices; fresh names that had the potential to grow a readership that longed for something new. A lot of time and effort were to be put into promotions. I was impressed.
January 2008 the offer of contract came through my e-mail. Not only did this fledgling company want to contract Shadows, but also it's spin off, Hog Wild. Ever the careful businesswoman, I had my lawyer look over the contract. He agreed that this company was indeed fair to themselves and the author. As a start up, the release dates were filled further in advance than most houses—eighteen months. I felt the wait worth it if I was to get in on the ground floor of something that had such potential and showed so much respect for the author. This contract would also afford me an advance, unlike the royalties-only business model of electronic books publishers. The time waiting for release could be well used in pre publicity and I could continue to write for my e-publisher, Phaze. Win-win.
As I worked on my next story, a tale about a Coast Guard rescue mission gone wrong, I sang the praises of this new publisher. By summer of 2008 I'd completed the Coast Guard story, Against The Current, and submitted it to Phaze.
Packing for my second RWA convention this time to be held in my old haunt, San Francisco, the word came down that my new print publisher would be closing its doors What's an author to do when her hopes and dreams go up in smoke?
After drying well earned tears and pursuing proper channels to regain copyrights—submit again? What to do when your publisher goes belly up, your mother and brother die within the same year and your father is in need of twenty four hour care for Parkinson's disease? Take more than a couple deep breaths, I can tell you. The real world impinges on us all. Sometimes even the most focused and driven of us has to take time to set the world back on its axis. More tomorrow about that…

Image By C London