The Eternal City bakes under a hot July sun. The ruins of antiquity mingle with everyday life.
All images on this Rome blog by C London
A saxophonist plays an unlikely tune
and Segway tourists abdicate their legs in favor of the high tech transport.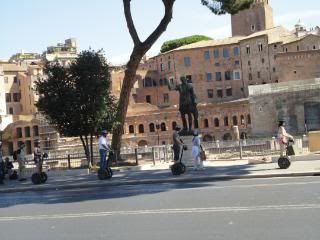 Trevi,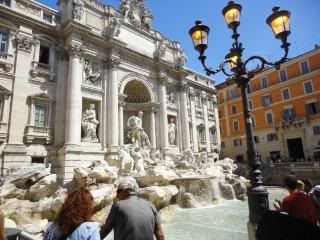 Pantheon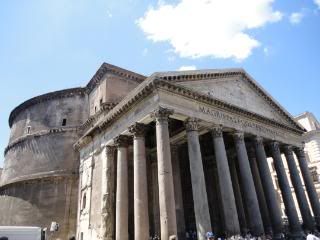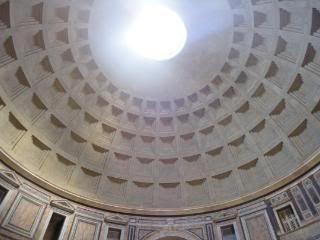 and Four rivers fountain lure sightseers,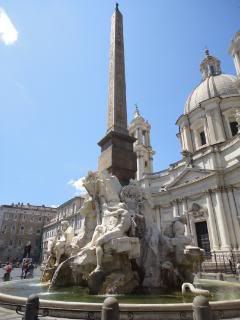 but it is the quiet side street, gelato and an array of Italian delicacies that beg us pause.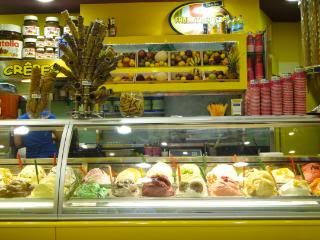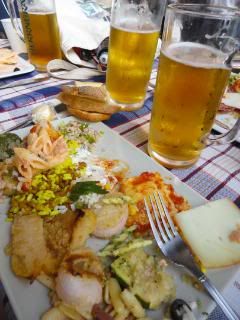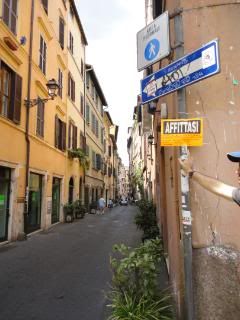 Catholics celebrate their symbolic core and the late John Paul II is beatified.
St Peters Square swallows hundreds in its expanse.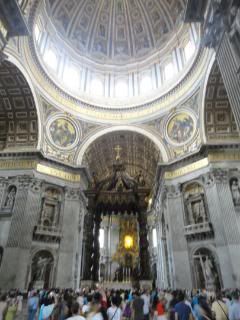 The interior of St Peter eternally magnificient.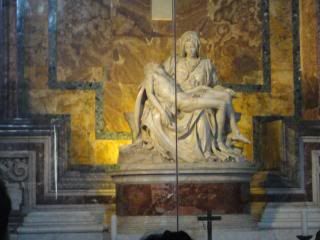 Outside the city, cool and dark catacombs honeycomb the ground beneath a beautiful garden and open plain.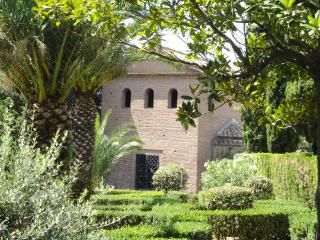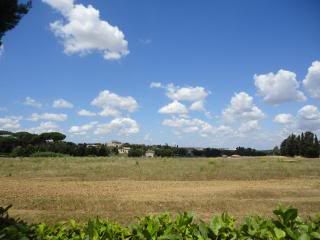 Two million souls of antiquity–the everyday man, Popes and saints lie side by side.
It is the hazy hot days that slow the pace of the traveler beckoning pause and rest.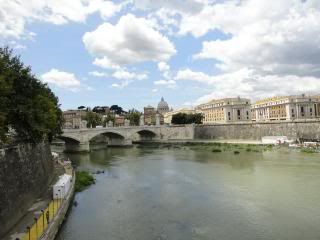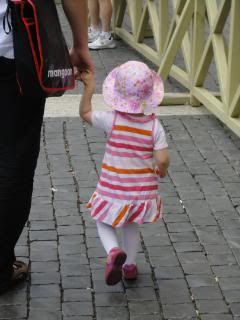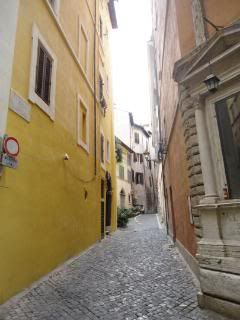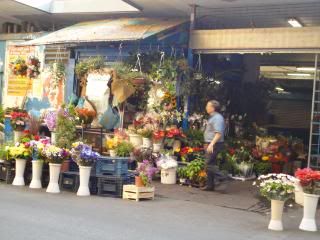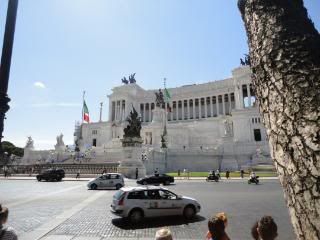 "Hold still while I take your picture Mom!"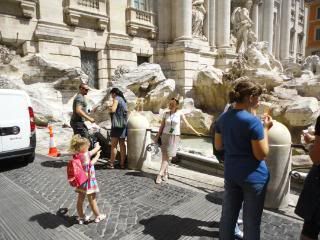 Farewell my eternal friend